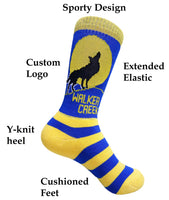 Sock features
- Made with premium combed/compacted cotton for strength & comfort.
- 100% knitted socks. No printed or dyed socks.
- 8 different sock sizes, from kindergarten to Adult.
Spiritwear; Athletic uniforms; Sock fundraisers; Graduation Socks; Gifts; Sock-hop. Custom designed for all your occasions.
- $5/pair. Free shipping. No Minimums
- "Contact Us" (below) for your free custom samples
Order your free samples and setup a sale
1.    Please complete the "Contact Us" form below with your details.
2.    We will email you pictures and send you samples to the address provided.
3.    Once you approve, you can either buy in bulk, or do a pre-sale.
4.    For pre-sales, we will provide you a customized pre-order form (.pdf format). Example below.
5.    Or setup an online store; Example Online Sale
6.    The sale period is typically 2 to 3 weeks.
7.    Once the pre-sale is completed we will make and deliver to the address provided (2 to 3 weeks).
8.    Payment is via check after we deliver : $5/pair x Sale Qty.
Snapshot of our customers (1000+ schools)
Please use the map controls to zoom in for the School details. We hope to see you soon on this map. Popular design options are listed below as part of the Design and Logo options. For more sock images please check out our
Image Gallery
Socks Size Chart
The socks come in 8 different sizes and range from smallest: Youth 10-13 (typical kindergarten size) to largest: Men 12-15 shoe size. Table below shows the Sock size corresponding to Youth/Women/Men shoe sizes. Order the Sock size per your shoe size.

Sock Customization (Color/Design/Logo)
1. SOCK COLOR OPTIONS
We carry a large selection of colors and will be glad to add colors to suit your requirements. We use the Pantone color guide to ensure correlation to your needs.
2. Design and Logo options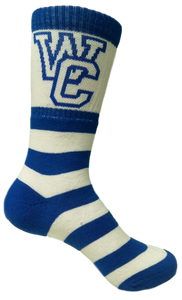 Block Letters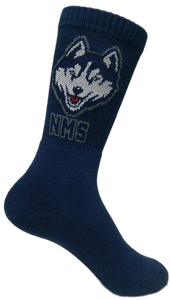 Mascot with initials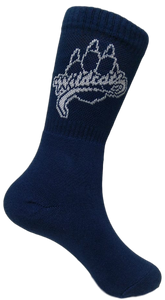 Mascot with name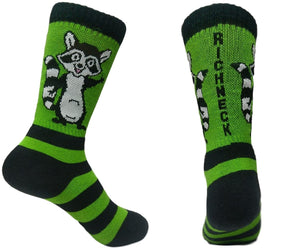 Mascot/Name along spine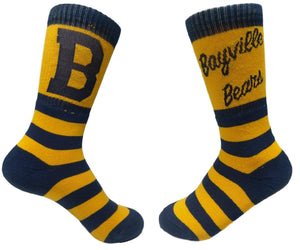 Block letter/Name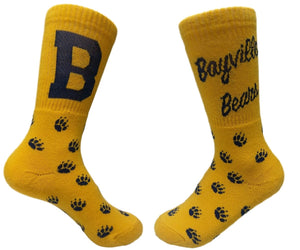 Block letter/ Mascot Pattern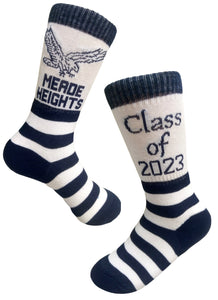 Class Socks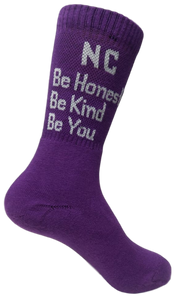 Motto or Theme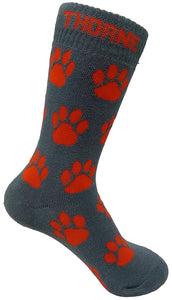 Mascot Pattern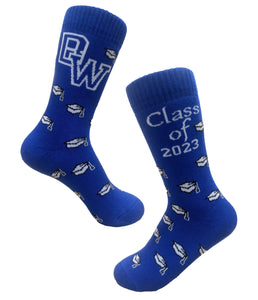 Class Socks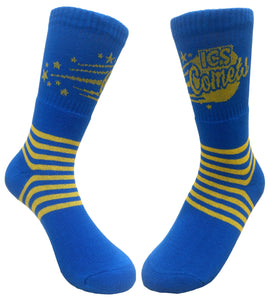 Ribbed Socks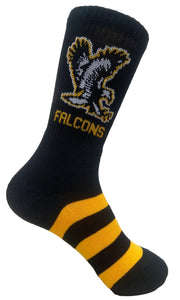 Combo Design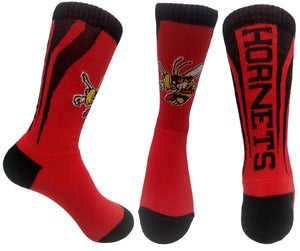 Athletic Design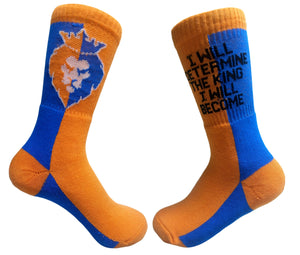 Offset Design
Holiday Socks
Testimonials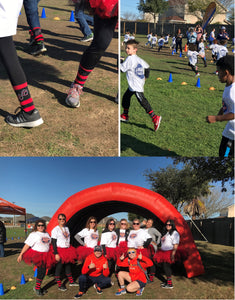 Oak Creek Elementary
Everyone LOVED them! We had some wonderfully happy kids and staff!!! We gave everyone a pair for our Fun Run fundraiser, and they were a huge hit! - Melissa Warner, Oak Creek Elementary PTA, New Braunfels, TX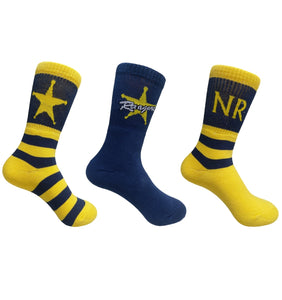 North Ridgeville ECLC
We love our socks and you all were so easy to work with. The turnaround times were fast and the process was really easy on our end. And the socks are adorable. Highly recommend! - Meg Somerville, North Ridgeville PTA, Ohio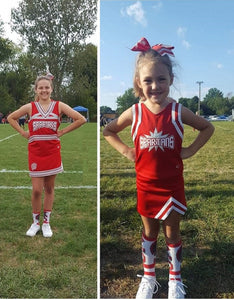 Springfield Spartans Cheer
The socks were great! Everyone has loved them! They look great with our uniforms! We are very happy with them - Leighann Fultz, Springfield Youth Cheerleading, Ohio
Students and parents really enjoy the socks and have said how comfortable they are. They absolutely love the school mascot on the side as well.  It seems like most students like the striped as opposed to the solid socks.

Matt Krivak, Asst. Principal, Gilles-Sweet Elementary, Ohio
Working with Sock Concepts was a great experience! Suresh was supportive and made the fundraiser very easy for our school! Our staff, students, and families loved this unique and fresh fundraiser! 

Jason Fullen, Asst. Principal, McVay Elementary, Ohio
Working with Sock Concepts is straightforward and simple. Students, staff, and parents ordered them. Offering the socks as a stand-alone fundraiser worked great for us! Will definitely do again next year.

Lauren Scherr, PTA President, Richfield Elementary, Ohio
Vendor Events
We will be glad to present at any vendor events you may be having for your organization. Please email us at suresh@sockconcepts.com with your event details. We will make best efforts to attend it and share samples with your attendees.